Hello to all,
Marriage proposal just made and already my head is full of ideas (cogitais I must say that for a while now!) But I feel that I'm already starting to get drunk my boyfriend to tell him about marriage constantly and even if already involves a lot, he would like to talk to him about something else, by the time ... never mind! An account on docti and presto! I will reshuffle my thirst pour me started on those (celles!) who take pleasure to read me (or not! You never know!)
So I will try the summary and I will improve over time
Me 31 years old (32 when we married)
Honey, 36 years old (37 when we married)
We met September 13, 2009 and lived together for ... September 19, 2009
We are baby trials since late 2010 (and LDCs since October 2012)
We PACS us April 26, 2011
We left our hometown to settle down in Britain (... history, 44!) In October 2011
We're getting married April 26, 2014 (three years to the day after our PACS)
° ° ° ° ° ° ° ° ° ° ° ° ° ° ° ° ° ° ° ° ° ° ° ° ° ° ° ° ° ° ° ° ° ° ° ° ° ° ° ° ° ° ° ° ° ° ° ° ° ° ° ° ° °
Theme: No theme! We want our marriage like us, it will be a reflection of our lives, our passions, what unites us. Our wedding will be so rustic-breto-Recycling
Colors: All those we will envy! Valerie is not promised and my Damidot Stéphane Plaza, we do not fear the "lack of taste"!
Place of celebration: We visited one room and it is THE right! We'll probably book this week.
Small room + accommodation chalets situated in a small equestrian center ... in our village (and therefore carbon footprint than good!)
All our guests will be approximately 800km so everyone (except us) sleep in cabins and we will breakfast collective Sunday morning with the old bowls, bread and jam.
Big plus (in addition to everything else), we can bring our dog
Visit OK
Call and say you want to book OK
Make the lease OK
Take measurements of the room OK
Re better pictures framed OK
Find Barnum occas and cheap for OK terrace
Mayor: Date reserved.
We would have liked to do the ceremony at 16h but it will not be possible. The secretary said the marriages are usually morning to 11h/11h30 ... we are certainly not want the wedding morning! So we review our hopes down and we will negotiate 14h/14h30
To see if we can customize a little ceremony, but they do not look very open ... if possible, we would like Hymn to Love Piaf (without the last sentence) for our entry into the room.
Ask the mayor if you have a choice in the date OK
Choose the date and time OK
Block the date the mayor OK
Negotiate time
Ask if you can provide the music
To the back (3 months before the wedding)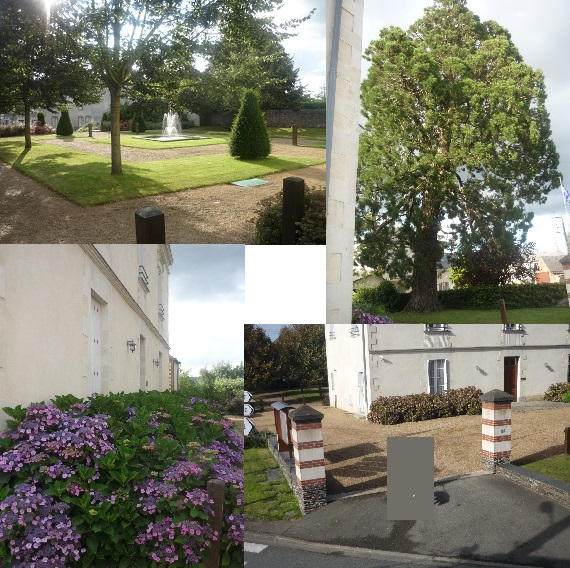 Alliances: In money. Engraved inside if possible. Darling would a simple ring and I an alliance "branch".
Choose OK alliances
Contact the jeweler sketches are expected
Proceed to Checkout
(Select Engraving)
The order
Number of guests: 35 (including a teenager, a baby and six girls)
Make the guest list OK
Call OK
THE BRIDE
Dress: It is I who make my outfit (except the corset). I do not want a "wedding dress" itself and finally, I cracked on dresses "dancers". It will be a corset and tulle skirt dancer (darling agrees ) Predominantly white with a touch of green. And I wear a cape tule.
Choose the style of my outfit OK
Choose fabrics
Find or make the boss The boss is not required but is designed and I found the corset I want
Make my outfit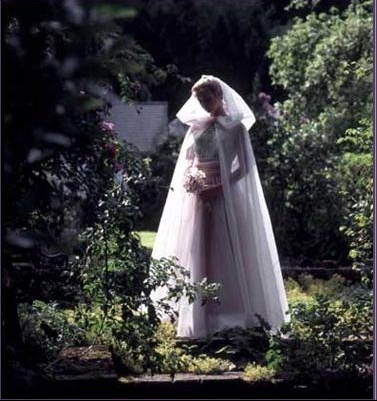 Jewelry: This is my sister (and control) that will make me a dress. A set according to my outfit but most likely the colors of it, Celtic-inspired and triskell.
Set the style jewelry During reflection
Choose colors
Draw adornment
Find the material
Inspiration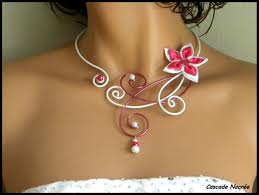 Shoes: probably ballerinas or comfortable shoes with a small heel. In all cases, no leather shoes I wear, then in the life of every day.
Choose the style of shoes OK
Find OK
Buy OK
Wear to avoid bobo-toes-Day No need, they are very comfortable
Hairstyle: I coifferai alone or my sister will do it but something simple and goes everywhere. No special wedding hairstyle!
Find something simple that inspires me
Will lead to the hairstyle
Inspiration
Makeup: I maquillerai alone, as usual!
Choose colors (depending on the outfit)
Perform tests
THE MARIE
Costume like my outfit, it is I who make the baby. Certainly pants and a linen shirt (he would like a shirt medieval style), a jacket / bolero and tie loosened (no tie if medieval style)
Set the style of holding Ongoing
Choose fabrics
Find or draw patterns
Make the required
Inspiration (holding that I made ​​Honey for his brother's wedding)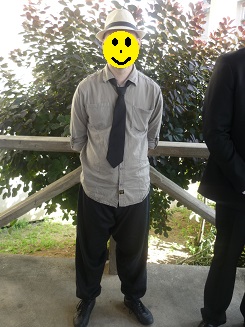 Accessories: Maybe a hat. Unshaven!
Set accessories
Find
Inspiration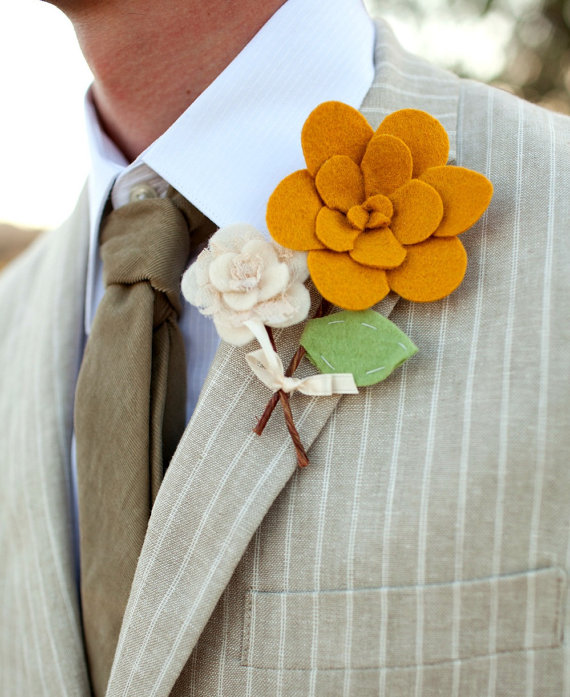 Shoes: comfortable shoes and easily reusable. Perhaps small sneakers!
Choose the style of shoes OK
The order OK
Wear before jourJ No need, they are very comfortable
LA FETE
Animation: No DJ! For an appetizer, we expect the old wooden games (Dutch billiard balls square, messes everything-hole lady, pass ball ...) that will be on the terrace, weather permitting, and then returned to the room for everyone to enjoy at will throughout the wedding (we'll make games ourselves!). For the atmosphere, we expect vinyls, musical instruments, each of which play at will, even if it is not a musician, and after the meal, we will make a folk dance (with music CD group as off-budget! )
Make a list of games in progress
Purchase equipment
Making games
Combine our musical instruments
Sort vinyl
List the groups and songs for the folk dance party
Repair pregnant Cheri
Make the curtain of separation between sides and drink meal
Select the opening pieces balls Ongoing
Le Petit Bal Perdu for French song part (during the meal) and a Scottish waltz for the opening of the folk dance
Photographer: none!
Reload digital
Prepare memory cards
Warn guests that do not want them to spread the photos on the net
Bouquet: we shall gather some wildflowers Change program, I would like three beautiful hydrangeas, if possible.. According to internet, flowering hydrangeas is in June ... In other words, it is almost dead! But it does not matter, I found the bouquet Felt
Inspiration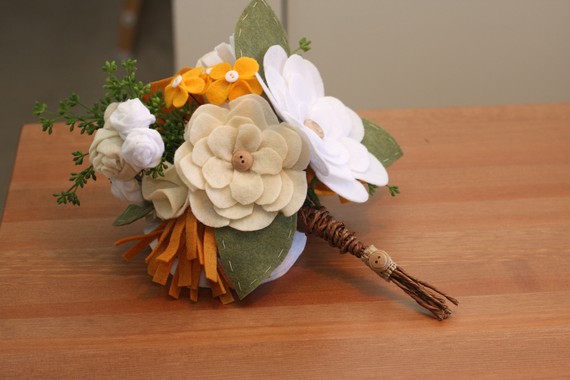 Meals: Buffet Vegetarian hot and cold homemade (too many ideas at the moment, to be refined) The meal is vegetarian but we use a mobile crepe maker. We will make ourselves a drink and dessert
Define the "structure" of our meal OK
Choose appetizers for cocktail
Choose walking crêpier OK (vegetarian patties at will and completely bio)
The book in progress
Choose desserts
Make the kitchen trials AND conservation
Find a small freezer 'occas' OK
Part-assembled: We want a showpiece of kouign amann presented as triskell.
Select bakery Ongoing
Checkout
To support, wooden
Gift for guests: no sweets but a small bag of sea salt (reference to our new region) accompanied by bergamot (reference to our old area) in a purse Leatherette-homemade (children will a purse of bergamot and salted butter caramels)
Find the leatherette and cords
Make grants
Find a safer container for OK (small organza bags) salt
Buy salt
Buy bergamot and caramels
Know: We do it ourselves. We know what we want aesthetically, is to write the text The text is inspired by medieval and we will add, besides, the dress code,. "Relaxation and elegance will be strictly costumes, evening dresses and suits prohibited.."
I am also always looking for a hole punch shaped triskell ... if you know where I can find it
Find the idea OK
Write the text OK
To the prototype
Find a drill triskell
Purchase equipment OK
The manufacture
Gather addresses everyone OK
Find pretty green stamps
Provide information document on accommodation and dress style
Inspiration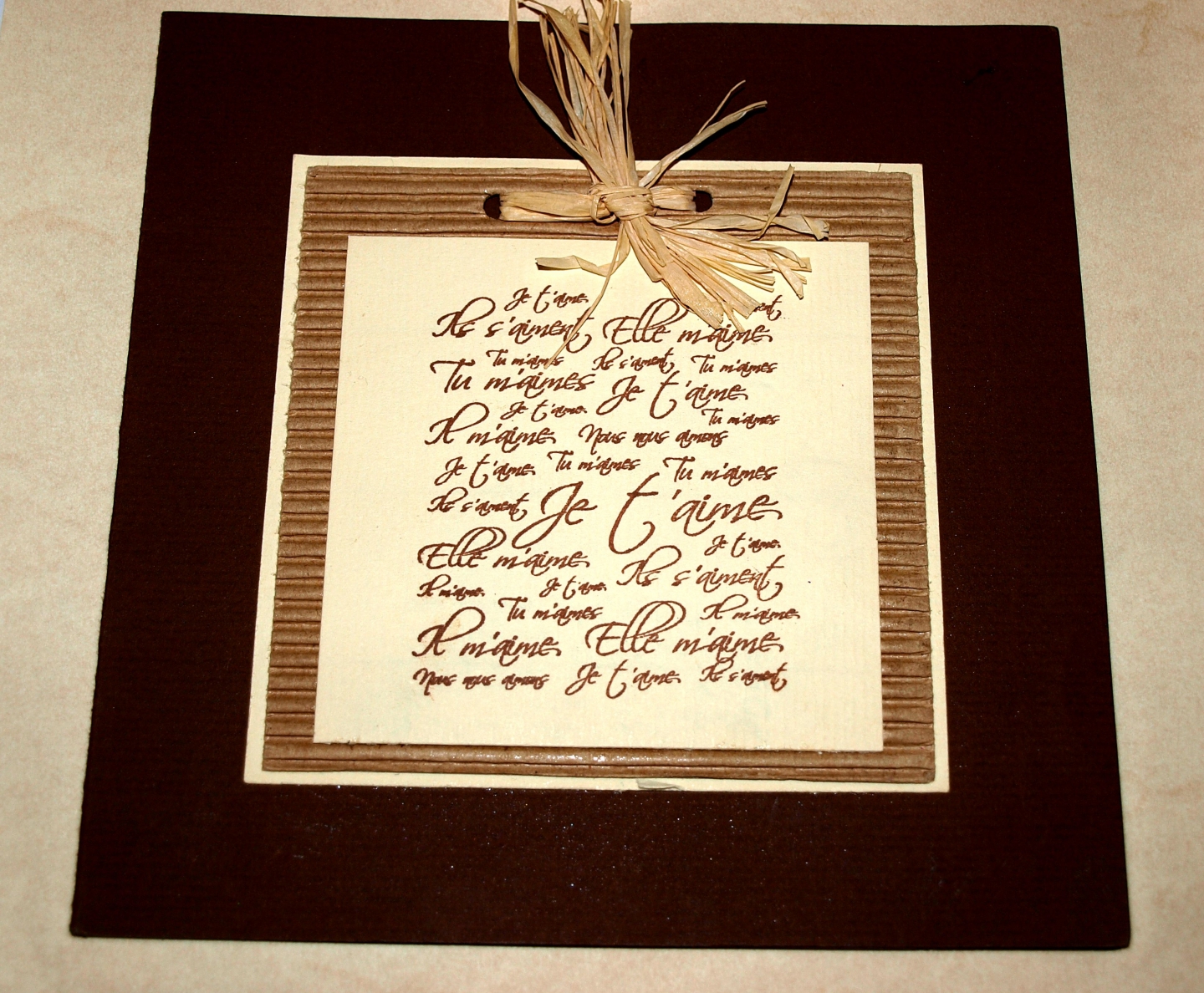 Tableware: Home Made, old, simple, recycling craft. Mismatched plates. Tin cans decorated pots of yoghurt glass ears of corn, wildflowers ... Old games, turntable, typewriter and old sewing machine ...
Sort OK ideas
Make prototypes
List the equipment needed
Start Recycling 'Ongoing
Manufacture any
Inspiration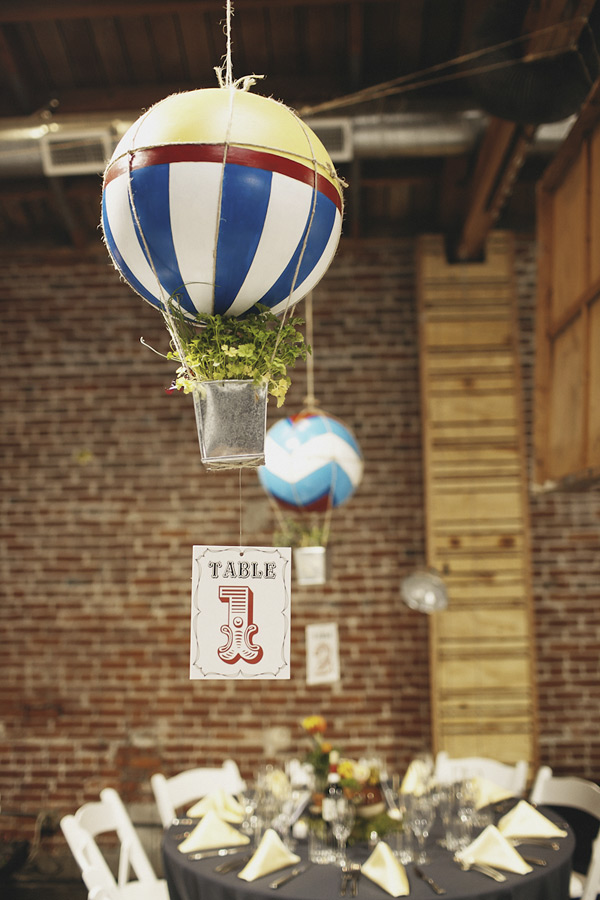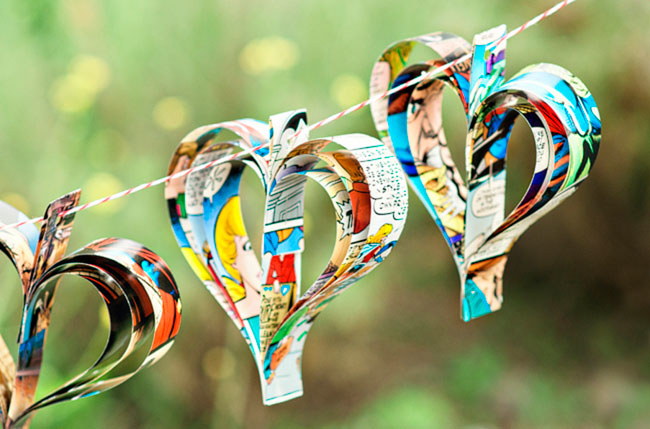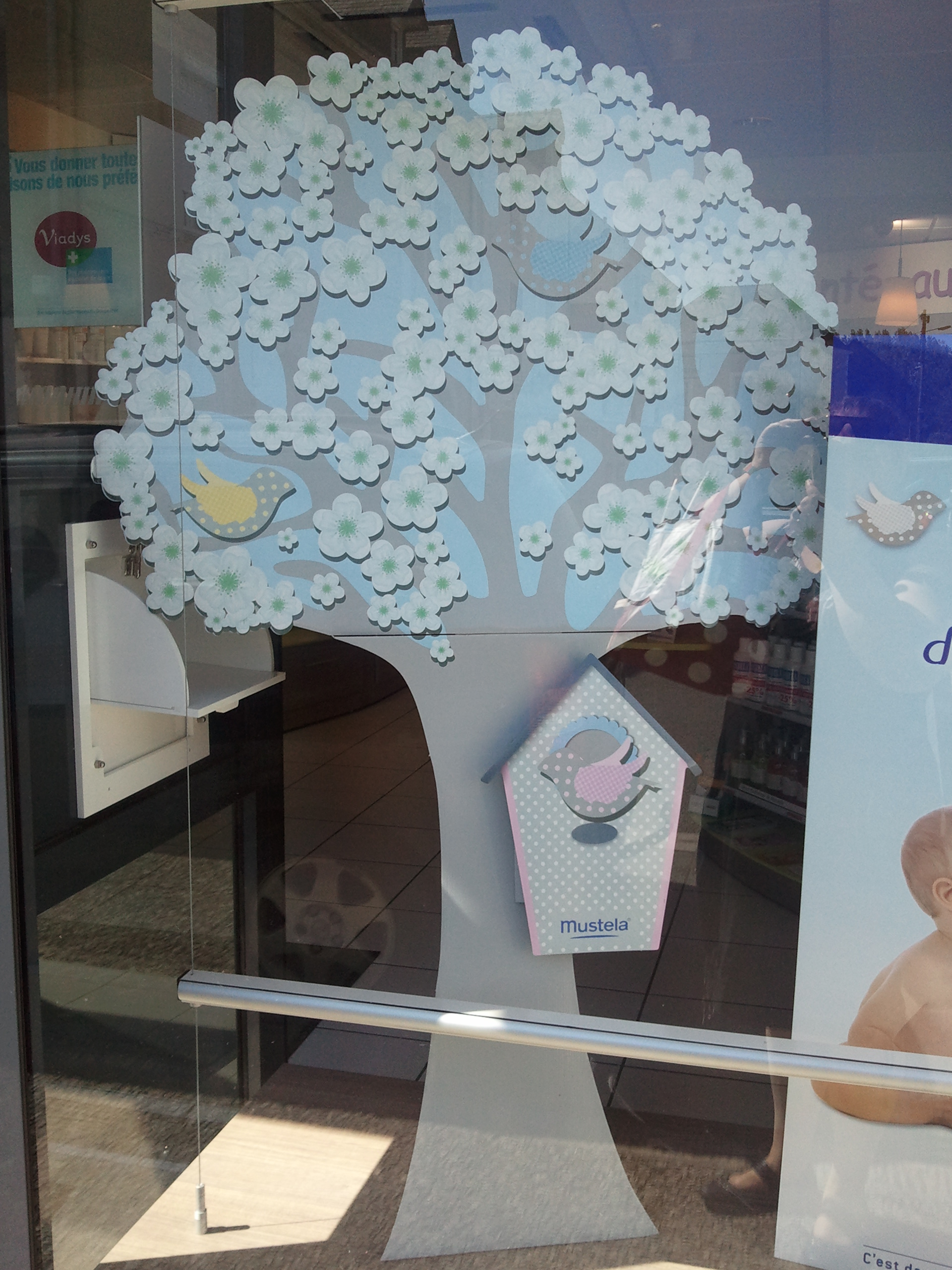 Make up: We'll be the only ones to be placed. Only us and the witnesses will be placed. In a spirit table or family camp, guests decide instead they want to do to them!
Imagine four placecard
Choice of available tables OK
Wedding car: We will go with us to the city on foot (70 meter to ... j'vous told that the village was small!) And the town hall to the dining feet (551 meters ...) [in case of heavy rain, we will take the car but just in order to take us from point A to point B, if need an umbrella, I have a top wig, with gwen ha!]
Enter the village car park guests
Urn: a pretty mailbox.
Find our happiness
Guestbook: We will install my old typewriter for 30 years so that guests can type their messages there ... Where then put their papers? A set can be decorated a cabinet or box in book form ... Briefly, the time! (good end, we had the idea, it will be a wooden cabinet decorated!)
Collect rings in a workbook OK
Making the wooden structure
Think decoration
Find a ribbon for the machine
Old paper
Puncture the size of the workbook
My typewriter and an idea for the corner guestbook
Witnesses: for me, my sister (who has already accepted) and Honey, a friend (which failed to reach today, it is called tomorrow)
Choose OK witnesses
Ask them OK
Ask their identity card
Prepare a small survival kit
Book accommodation for Saturday
Find a small special gift witnesses



Posts

: 42


Join date

: 2013-07-24



How about your wedding music? Did you book a live wedding band? Great music is as important as all the other wedding details.



Posts

: 13


Join date

: 2014-02-03



Very good planned... Amazing thing you have done the wedding.



Posts

: 21


Join date

: 2014-07-29


Age

: 29


Location

: UK



---
Permissions in this forum:
You
cannot
reply to topics in this forum